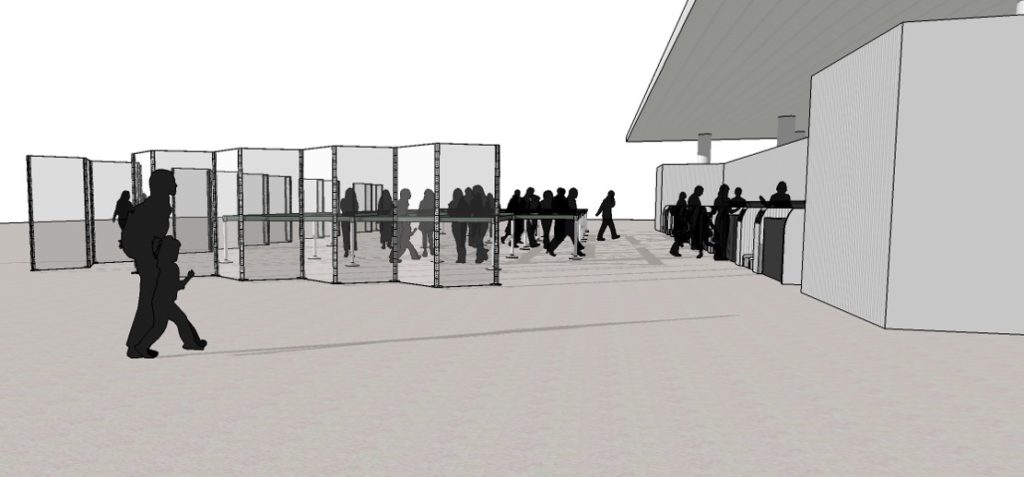 PWS Ballistic Screens Unveiled at the Policing and Security Show
Protective Window Solutions Ltd announced today their attendance at the forthcoming Policing and Security Show taking place at Farnborough International Conference Centre from 7th to the 9th March.
The PWS Ballistic Screen System is the only rapid deployment, transparent ballistic protection system available on the market today. It uses specially moulded brackets set at different angles to create walls, turrets, and rooms; in fact you can create whatever you need to defend yourself, your staff, your business or your community.
The product is perfect for presenting at the show with many applications that are relevant to the policing community either to be used directly by the forces or for Counter Terrorism Security Advisors to highlight the potential uses of the product to local government or the business community.
The show is the first time the unique system will be presented to potential customers after the product achieved UKAS Certification to FB3 with further testing to FB4, 5 and 6 already in the pipeline.
Protective Window Solutions believe they have a completely unique product which is suitable for use in a wide range of situations; at major events, for VIP Visits, within Transport Hubs, Government Buildings, or to break-up open or crowded spaces.
The system is completely adaptable to customer specific applications and is capable of being used inside or out, dismantled, stored and re-assembled quickly and easily. No other system can be deployed so rapidly or is capable of standing alone without any floor or wall fixings.
PWS present their much awaited Ballistic Screen System in conjunction with Hamilton Erskine who supply the long established 'Tecdur' ballistic glass as part of the system.
PWS Ballistic Screens is a trade name owned by Protective Window Solutions Ltd who in turn are part of PFS Holdings Ltd. All trading names are protected and patents applied for.
PFS Holdings have specialised in the supply of blast, ballistic and solar film solutions for the architectural, construction, glazing and security industries.
Based in Wakefield, West Yorkshire PFS Holdings employ over 20 staff and have been specialists to the industry for more than 25 years.
If you have any questions or would like any further information you can find out more at pwsballisticscreens.com or call us on 01924 888 122/180 or email [email protected]